Youth Scholarship ($ 1001.00) has been granted to the summer camp children at YMCA, Boynton Beach, where Abi used to work:
Every year the YMCA summer camp children receive the Abi Kattel memorial scholarship on a need basis.  The Scholarship application has been open to all and available at DeVos Blum Family YMCA, Boynton Beach.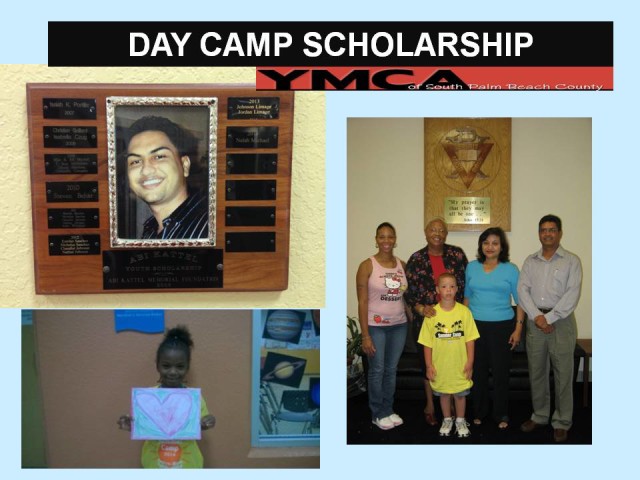 A scholarship grant to YMCA of Boynton Beach (amount $1,000.00)
'Summer Camp for Children' program
Annual scholarship in the amount of $1,000 will be granted to the YMCA.
Applicants should apply through YMCA.
A selection of the grant recipient/s will be done jointly by the YMCA and the Abi Kattel Memorial Foundation.
Recipient will be announced via the YMCA.
For details about application, please contact:
DeVos – Blum Family YMCA of Boynton Beach, Florida
9600 South Military Trail
Boynton Bch., FL  33436
561.738.9622 Tel
561.738.6055 Fax