History of Foundation:
This website for the Abi Kattel Memorial Foundation has been established in memory of late Abi. He was just 22 years old when he died on Dec. 19, 2005, in Orlando, Florida. This foundation was launched knowing that "Those Who Live in the Hearts of Others Never Die".   To honor and remember Abi's understanding, compassion and acceptance. In this approach, his dreams, beliefs and aspiration will live on.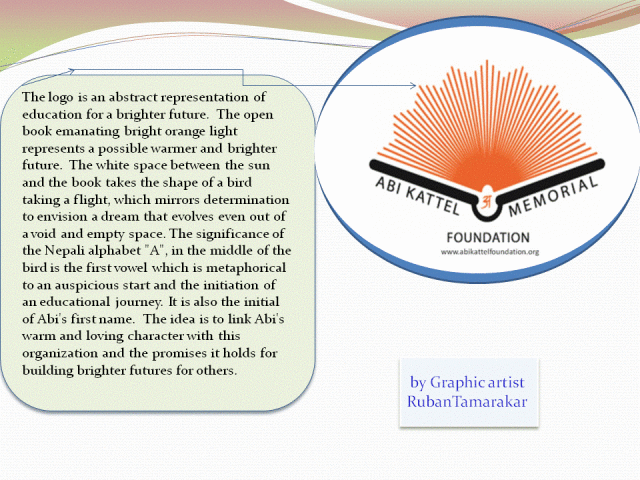 Abi Kattel's philosophy of life;
Abi was a well-respected member of a society for his benevolent behavior. The positive attitude and helping nature were the best reflections of how he believed life should be lived. It showed that Abi took true indulgence in working hard to help others, regardless of their age or background.
This Foundation is dedicated to Abi's philosophy by promoting the diverse projects that bring happiness, health and quality life to others. This includes scholarships to the students, educational outreach, and the programs benefiting the homeless (homeless feeding), blood donation (one donation saves up to 3 lives), youth sports and youth communication.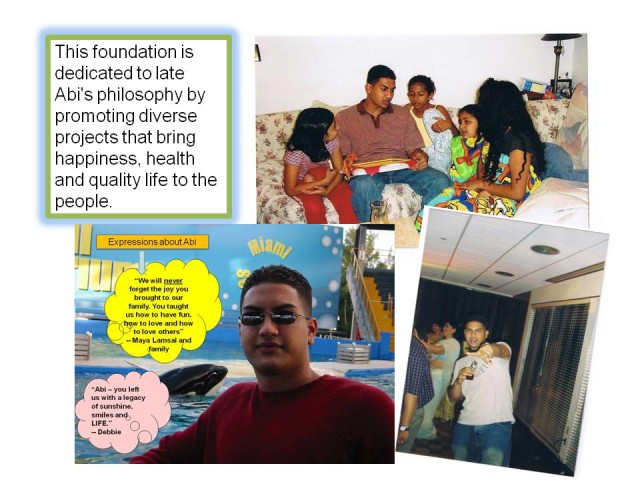 Please get in-depth information going through each section and help us to improve this website and the foundation by sending us your suggestions and comments.